Cuba Inside The World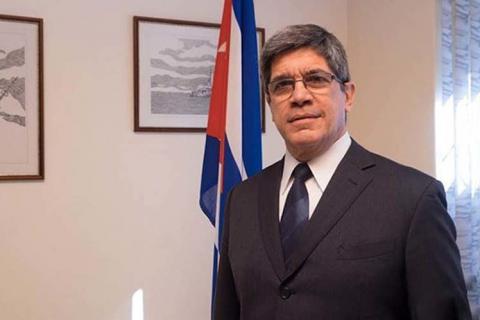 Havana, Jan 30 (Prensa Latina) Cuba's Deputy Foreign Minister Carlos Fernández de Cossío on Sunday described the tightening of the economic, commercial and financial US blockade against Cuba -amid the Covid pandemic-19- as a crime.
"The economic US blockade has punished several Cuban generations for over 60 years. It has tightened with special cruelty since the start of Covid-19, a vile and unforgettable crime," Mr. Cossío tweeted.
The Cuban diplomat also mentioned the global actions condemning the unlawful policy, made official on February 3, 1962 by then US President John F. Kennedy.
"Cubans from all over the world march and rise up to condemn it. #Cuba #CubaVive," Mr. Cossío added on Twitter.
On Twitter, it was reported mobilizations in different cities of Santa Clara and Bayamo, as well as in Italy, Belgium and Tunisia, where Cuba´s friends call for the end to the unilateral and interventionist policy that 11 US…
View original post 85 more words